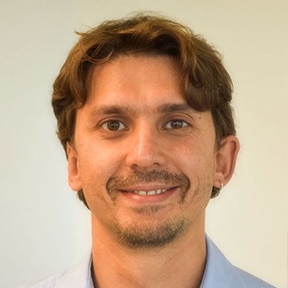 CTO, Co-Inventor and Cofounder
Fabio Lorenzo Traversa, PhD
CTO, Co-Inventor and Cofounder of MemComputing, Inc.
Fabio Lorenzo Traversa serves as the chief technology officer (CTO) of MemComputing, Inc. He co-founded the company in 2016 with fellow physicist Max Di Ventra, PhD, and noted San Diego-based tech entrepreneur John Beane.
Prior to joining MemComputing, Inc., Fabio served as a research scientist at UC San Diego where he specialized in unconventional computing methods with Dr. Di Ventra. Together, they invented the technology known as memcomputing. To date they've received two patents related to the technology with more pending domestically and internationally. 
Fabio's early career was in academia where he served in many roles including a visiting professor at Politecnico di Torino and a research fellow at Universitat Autònoma de Barcelona. Internationally, he is well known for his invited talks on electronics, physics and unconventional computing.  He has authored 70+ scientific papers published in top tier refereed journals. A near complete list can be found on Google Scholar, at https://scholar.google.com/citations?user=FJ8phpYAAAAJ&hl=en.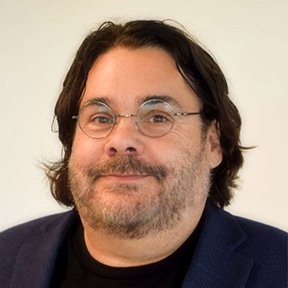 Chief Executive Officer and Cofounder
John A. Beane
Chief Executive Officer and Cofounder of MemComputing, Inc.
John Beane is chief executive officer of MemComputing, Inc. Before co-founding the company with Drs. Fabio L. Traversa and Max Di Ventra in 2016, Johnhad cofounded two previous companies. San Diego startup ecoATM, Inc., where he serves as VP of Engineering. ecoATM was acquired by Outerwall for $350M in 2013. Prior to that he was co-founder and vice president of strategic product development at San Diego-based startup Asteres, Inc., which remains private and is creating the market in automated ATM prescription delivery.
John has held executive management positions at both San Diego- and San Francisco-based companies, including Zoom Systems, CardioNow, Inc., Bridge Medical, Inc., and the Pyxis Corporation. CardioNow, Bridge Medical and Pyxis Corporation were all acquired as well. Most notably, Pyxis was acquired by Cardinal Health for $960M. John has come full circle from his first career position as a software engineer at XonTech Inc. working on top secret classified projects for the United States Department of Defense. At XonTech, John worked closely with PhD Physicists and Mathematicians, which is also the make up of the technical staff at MemComputing. John's background is in the design and development of complex hardware and software systems. He has been awarded 16 patents as part of these efforts.
Additionally, John holds and has held numerous advisory and board positions. Further, appointed in 2016, John served as an entrepreneur in residence/visiting professor of practice at the University of California, San Diego, where he advised and mentored students, researchers and faculty on commercializing technology inventions.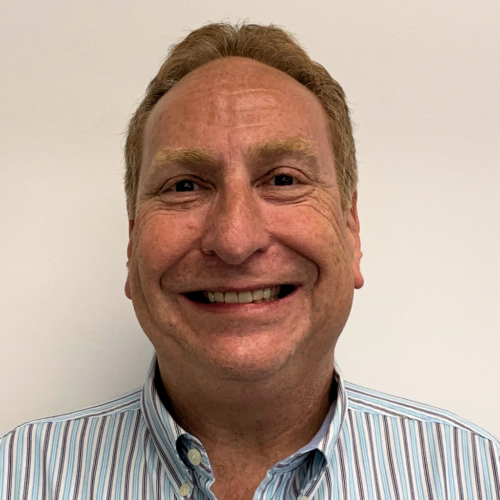 Chief Information Officer
Larry Heminger
Larry Heminger is a senior technology leader, with a successful track record for enabling rapid growth of multiple start-ups, businesses and programs.
Larry has leveraged his unique combination of business acumen, technology strategy and engineering/IT hands-on skills across diverse industries including Healthcare Technology, IoT & Imaging, Automated Retail (kiosks), eCommerce and Defense/Aerospace.
Prior to joining MemComputing, Heminger served as Chief Technology Officer for Sapiens Data Science, where he was building an AI and genomics enabled healthcare cloud platform, mobile and web apps, to improve an individual's health and longevity at the speed of data science.
Formerly, VP of Technology at ecoATM Gazelle, Heminger defined and led the development of a web and services-oriented (SaaS) platform for ecoATM, enabling the rapid scaling of the startup from a handful of kiosks in 2011 to over 3,200 nationwide automated kiosks and over 16 million mobile devices recycled. The startup successfully exited with an acquisition by Outerwall (Coinstar) in 2013. With the acquisition of Gazelle in late 2015, Heminger led engineering & technology operations for the combined ecoATM Gazelle enterprise platform, combining the unique network of automated trade-in kiosks with the best eCommerce marketplace for buying and selling used mobile devices online.
Previously, Larry directed software engineering and operations at CardioNow, a medical imaging and clinical trials platform for cardiology. CardioNow exited with an acquisition by Agfa Healthcare 2009. Larry's also served as Chief Architect for the ground-control portion of a USAF UAV program at Northrop Grumman.
Heminger specializes in architecting SaaS enterprise platforms, leveraging a variety of technologies and public clouds including Amazon Web Services and Google Cloud to securely host multi-tier business critical systems, data warehousing and orchestration. Larry's key skills include cross functional team leadership, defining and executing a technology vision and roadmap, product development and innovation, systems design and architecture, best practices for lean and agile methodologies, information security and privacy.
Heminger received his B.S. in Computer Engineering from the University of California San Diego, and Management Development Certificate from USC Marshall School of Business. Larry is also an active promoter and mentor in the San Diego-based start-up and technology community.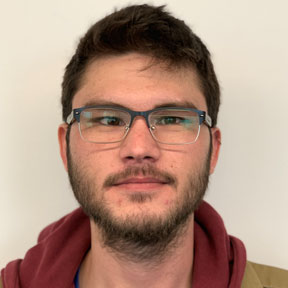 Data Scientist
Erick Pederson
Erick holds a Bachelor of Arts in Physics from UC Berkeley where he studied physics and applied mathematics with special emphasis on particle physics and quantum computing. He augmented his education by studying additional specialties at Arizona State University and Stanford University.
Previously, Erick served as an eSolutions Contractor at Kaiser Permanente. He also held internship positions in BioPhysics at UC San Diego and in Aeronautics at Arizona State University.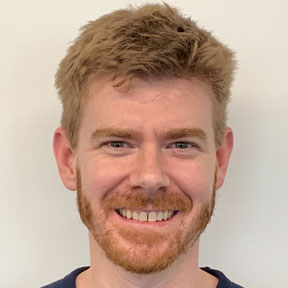 Sr. Computer Scientist
Tristan A. Sharp
Tristan holds a PhD and a Master of Science in Physics from The Johns Hopkins University. He holds another Master of Science in Mechanics and Aerospace Engineering from UCLA and a Bachelor of Science in Physics from Harvey Mudd College.
Prior to joining MemComputing, Tristan served as a Postdoctoral Researcher at the University of Pennsylvania. There he worked in the areas of machine learning and high-performance computing. He also served previously as a Graduate Research Assistant at The Johns Hopkins University and as a Research Analyst at Arete Associates.
Tristan has many awards for his academic research, was a frequent speaker/presenter at conferences and has a significant list of publications.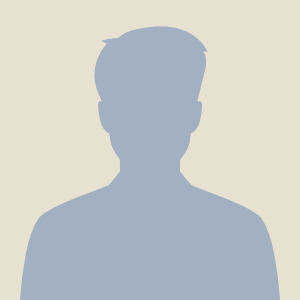 Sr. Computer Scientist
Sr. Computer Scientist
Sr. Computer Scientist
This team member has a PhD in Computer Engineering from UMass, Lowell, a Master of Science in Electrical Engineering from the Illinois Institute of Technology and a Bachelor of Science from Beihang University.
Prior to joining MemComputing, this team member worked as a High-Performance Engineer for GE Healthcare. There he was heavily involved with designing and developing image processing applications for High Performance Computing by implementing them on GPU and FPGA systems. , with previous positions at Mathworks and also Motorola Mobility.
* This team member insists that he/she is not in the witness protection program. They just prefer not to have an internet presence.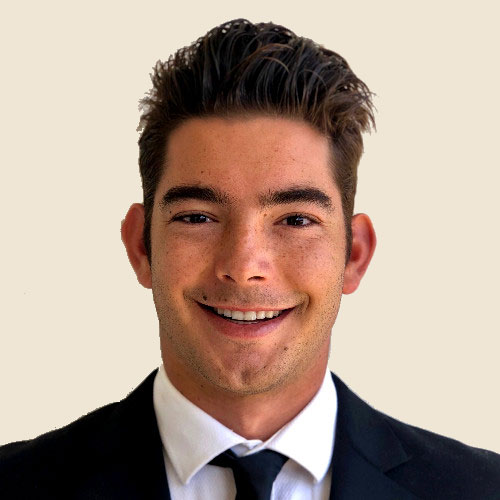 Marketing Associate
John Aiken
John is a Digital Marketing Specialist who optimizes the latest trends and strategies to generate efficient solutions. His prior experience at Perfekt Zero included creating innovative advertising campaigns and media strategies that helped turn a struggling startup into a trending company in San Diego. However, this did not happen overnight. He took unconventional approaches to traditional marketing methods while working directly with the CEO to drive results in different markets.
John holds a Bachelor of Science degree in Marketing from San Diego State University where he specialized in Integrated Marketing Communications. He's also held multiple executive positions in business clubs on campus, all while being a student-athlete.