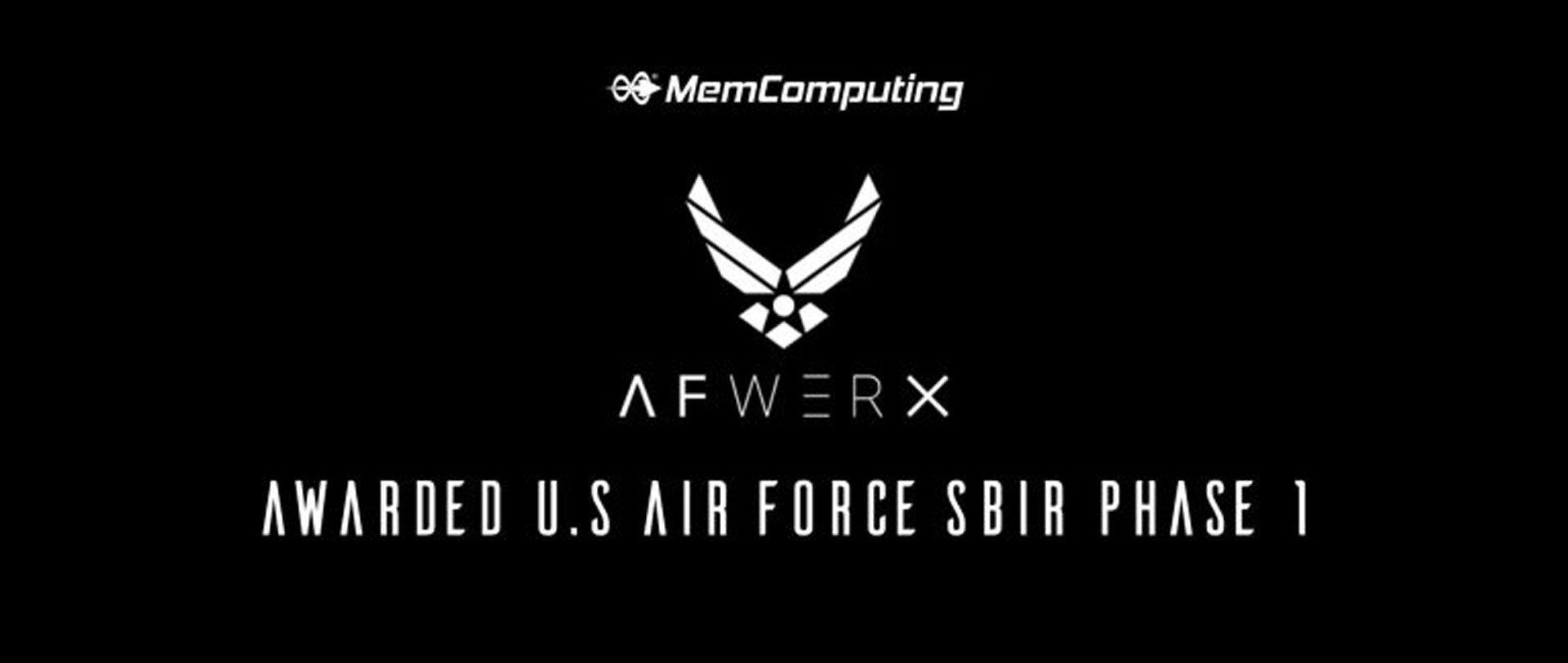 SBIR Phase-1
MemComputing has been awarded an Air Force Small Business Innovation Research (SBIR) Phase-1 contract, providing a contract vehicle for the company to seek out government and DoD customers and use cases for our disruptive high performance computing technology. 
This highly competitive U.S. government program enables small businesses to explore their technological potential within the Air Force and other DOD markets, and provides the incentive to profit from its commercialization. If successful, the Air Force can further develop and adopt such innovations into their workflows and provide non-dilutive funding for selected companies to advance their technology into the market. This comes as a collective effort to discover commercial applications for the MemComputing technology across the Air Force and other DOD related markets.
 In late 2019, MemComputing graduated from the Air Force Research Laboratory's (AFRL) Catalyst Space Accelerator, and because of the success of that cohort, applied to the SBIR "Open Topics".
 AFWERX, in partnership with the AFRL, and the National Security Innovation Network (NSIN), developed the SBIR Open Topics to increase the efficiency, effectiveness, and transition rate of the SBIR program. Note that beginning in SBIR 18.2, and now in 20.1, the Air Force has begun offering 'Special' SBIR topics that are faster, leaner and open to a broader range of innovations.
Phase-1 funds MemComputing's 90-day customer discovery process which is expected to culminate in at least one signed Memorandum of Understanding (MOU) with an Air Force customer interested in using the technology. Successfully identifying one or more government customers during phase-1 will enable MemComputing to submit a Phase-2 proposal, which would provide significant funding for MemComputing to develop and demonstrate a working proof-of-concept (PoC).  Later contract phases would then allow MemComputing to work directly with our government customer(s) to fully develop the solution in a production environment. 
MemComputing is currently engaged in discussions with companies in the Space and Logistics industry; discovering various applications for the MemCPU™ eXtreme Performance Computing (XPC) technology to address a variety of complex optimization problems.
About MemComputing
MemComputing, Inc.'s disruptive technology dramatically reduces the time to find practical solutions to the world's most challenging optimization problems. MemComputing delivers the performance expected of quantum computing with its non-quantum solution. The company's Virtual MemComputing Machine is free to evaluate. Dr. Massimiliano Di Ventra and Dr. Fabio Traversa, co-inventors of the memcomputing technology, co-founded the company with John A. Beane, a successful serial entrepreneur. Visit https://memcpu.com to learn more.
Press contact:
Johnny Aiken
MemComputing, Inc.
[email protected]
SOURCE MemComputing, Inc.