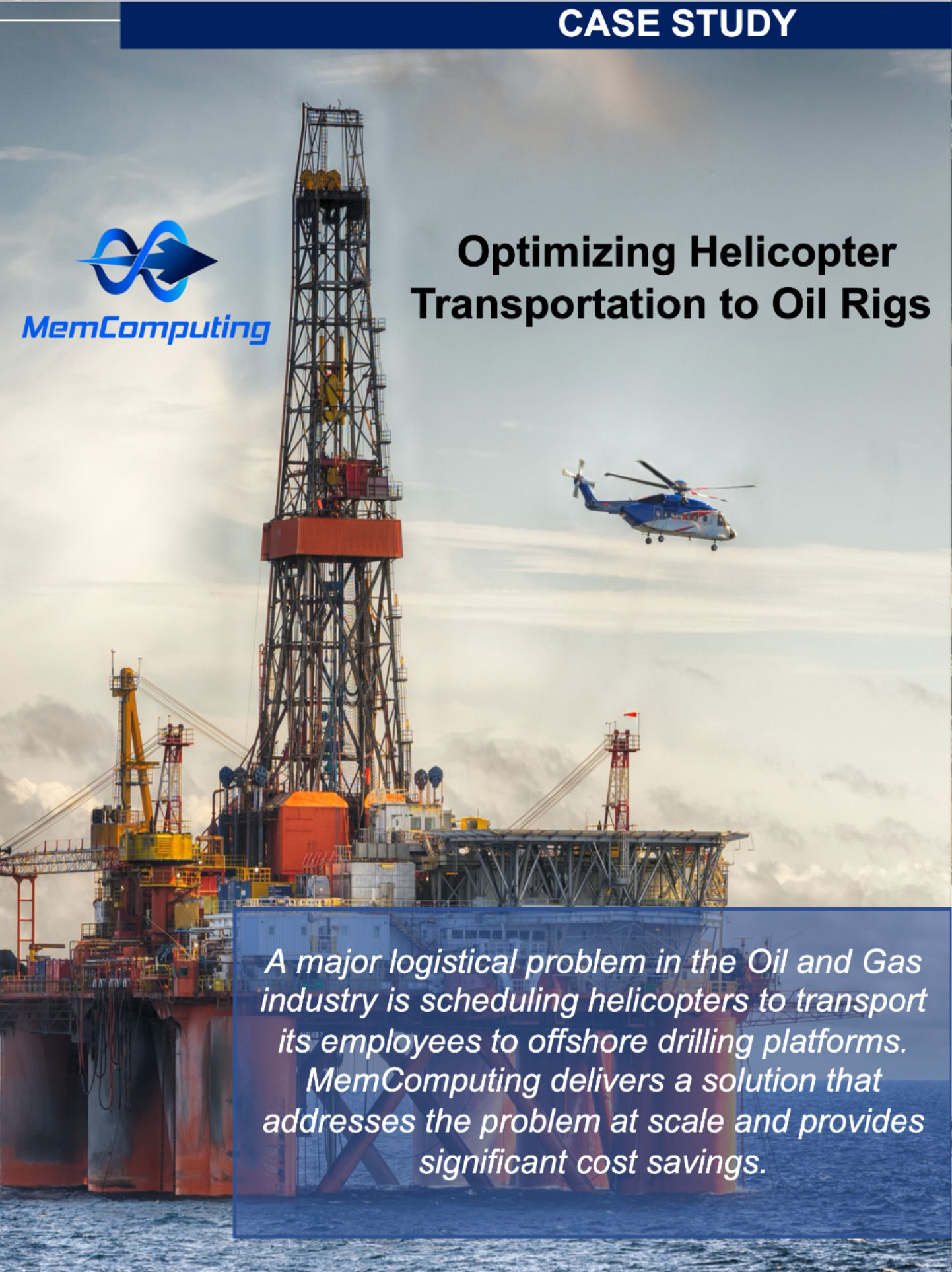 Optimizing Helicopter Transportation to Oil Rigs
A major logistical problem in the Oil and Gas industry is scheduling helicopters to transport its employees to offshore drilling platforms. MemComputing delivers a solution that addresses the problem at scale and provides significant cost savings.
PDF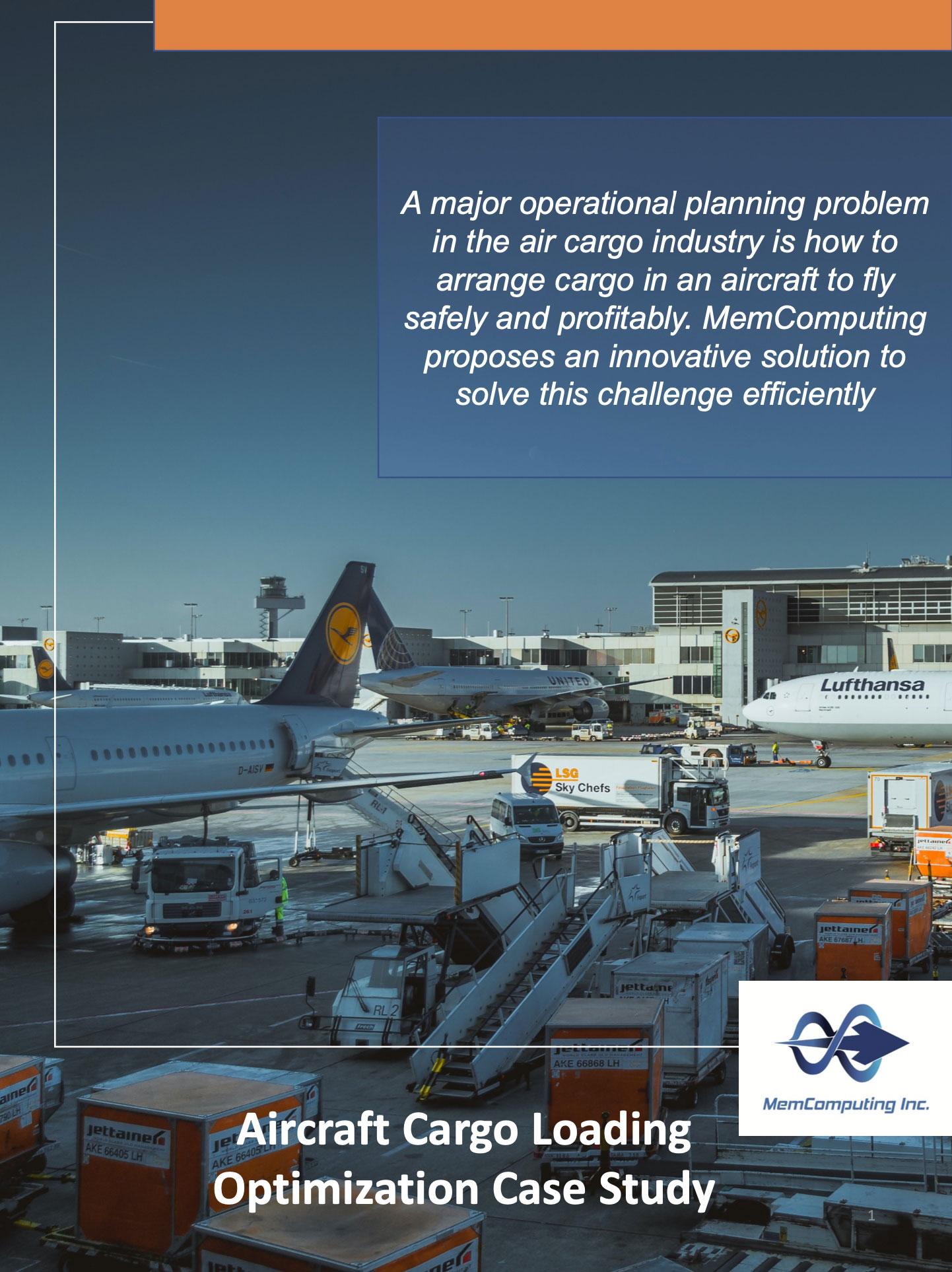 Aircraft Cargo Loading Optimization Case Study
A major operational planning problem in the air cargo industry is how to arrange cargo in an aircraft to fly safely and profitably. MemComputing proposes an innovative solution to solve this challenge efficiently.
PDF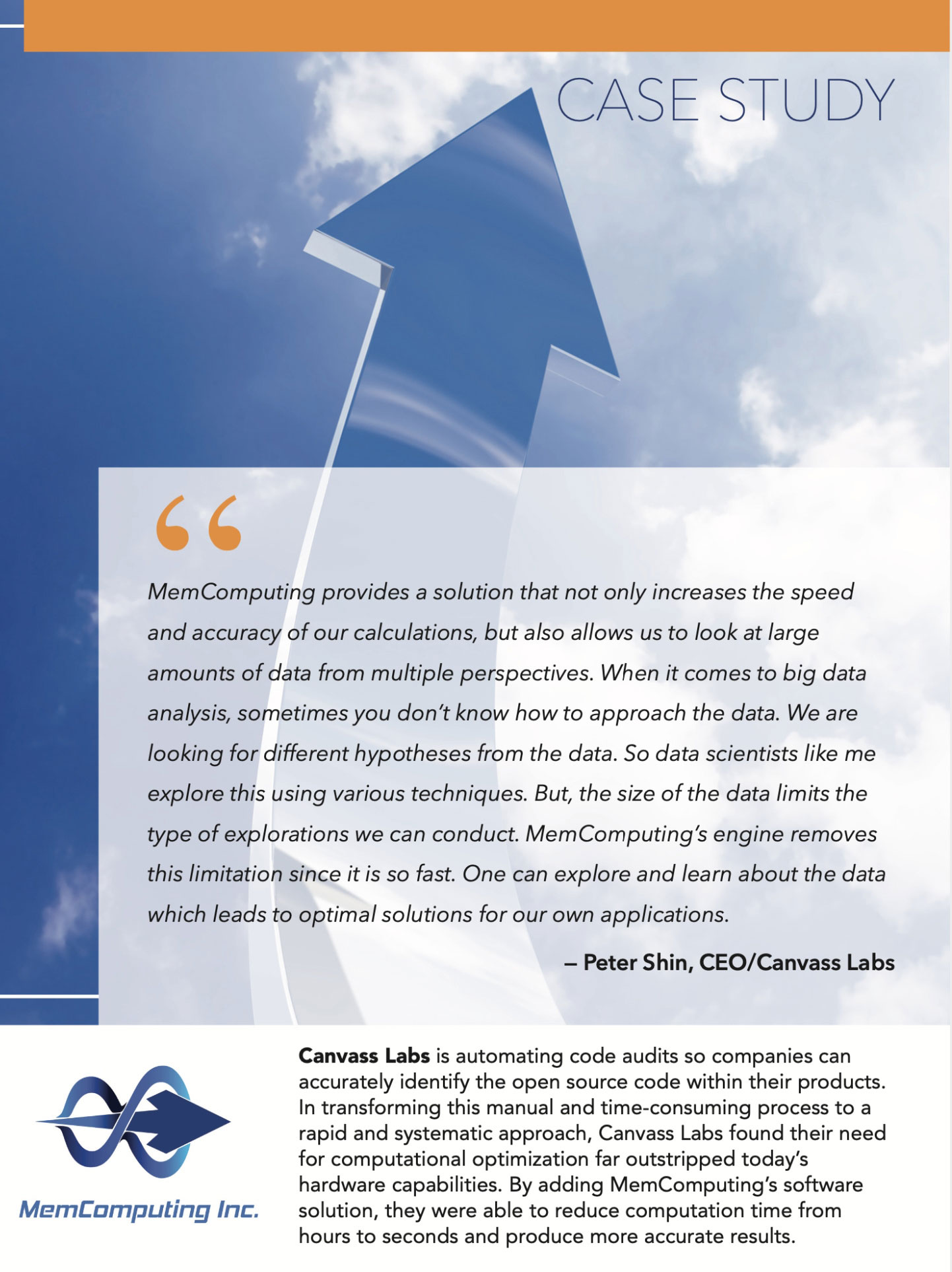 Canvass Labs
Canvass Labs is automating code audits so companies can accurately identify the open source code within their products. In transforming this manual and time-consuming process to a rapid and systematic approach, Canvass Labs found their need for computational optimization far outstripped today's hardware capabilities…
PDF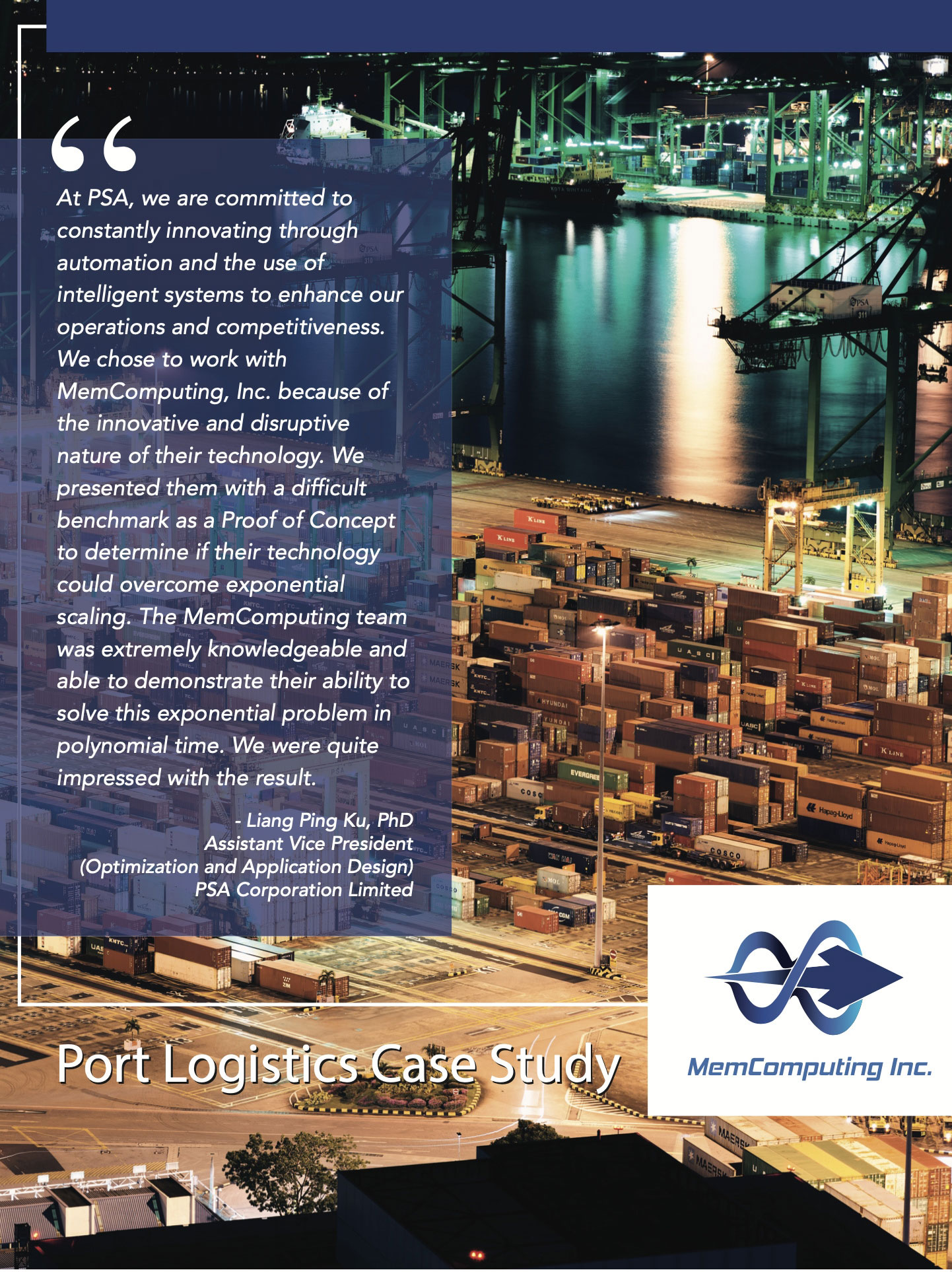 PSA – Port of Singapore
PSA Singapore, operates the world's largest container transhipment hub. PSA's core business in Singapore is transhipment, transferring containers from one vessel to another vessel bound for its final destination. Its terminals at Tanjong Pagar, Keppel, Brani and Pasir Panjang function as one integrated facility, handling large- scale, complex transshipment arrangements efficiently and seamlessly, 24/7.
PDF